Xbox Game Pass для ПК
Xbox Game Pass для ПК: стоимость и доступные игры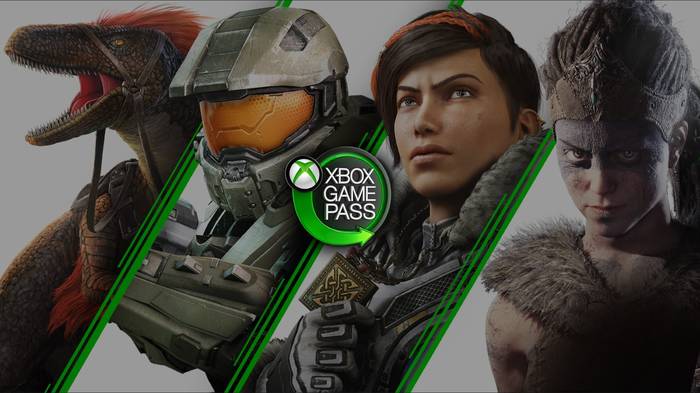 Считанные часы остаются до начала брифинга Xbox на выставке E3 2019, однако информация о грядущих анонсах продолжает утекать в сеть. В частности, в Microsoft Store появилась страница Xbox Game Pass для ПК, согласно которой стоимость новой подписки будет составлять $5 в месяц. На время бета-тестирования стоимость подписки составит $1 в месяц.
Подписка предоставит доступ библиотеке из более чем 100 игр, включая We Happy Few, Forza Horizon 4, Hello Neighbor, Hellblade: Senua's Sacrifice, Sea of Thieves Anniversary Edition и State of Decay 2. Игры Gears 5, Halo: The Master Chief Collection и Ori and the Blind Forest станут доступны по Xbox Game Pass для ПК позднее.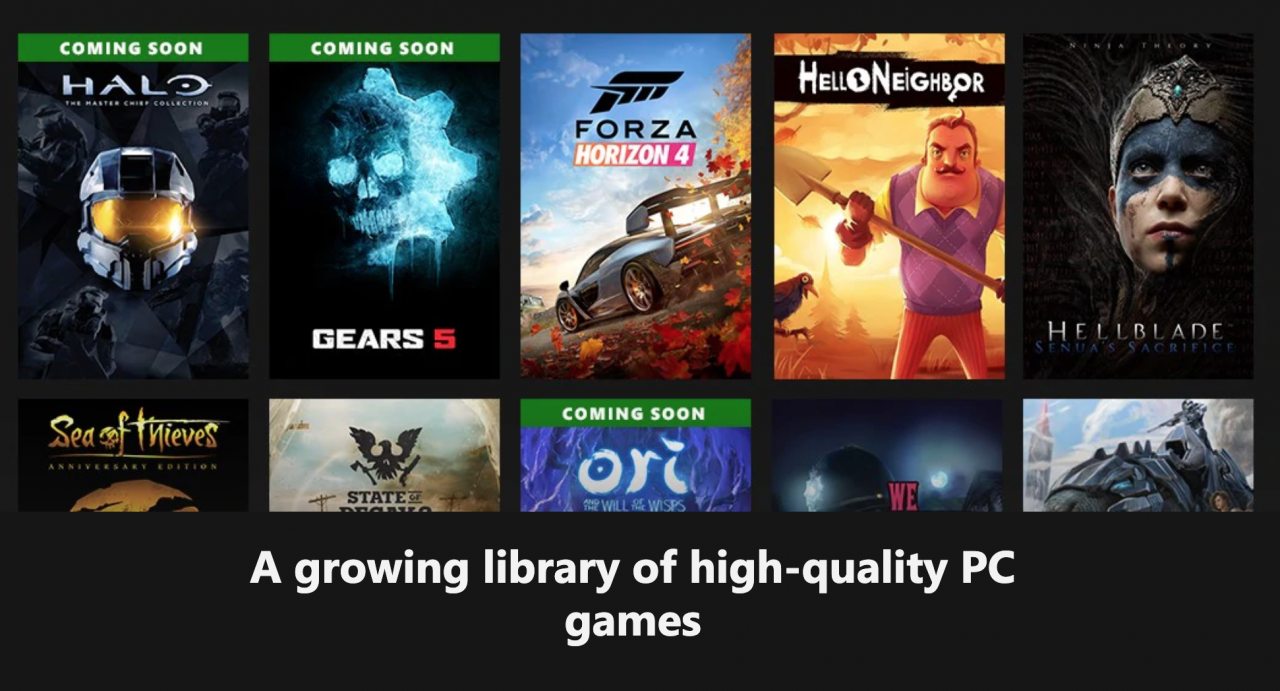 На страницах некоторых игр в Microsoft Store также появилась отметка о доступности игры в Xbox Game Pass для ПК. На основе этой информации энтузиасты собрали список игр, которые будут выключены в библиотеку:
ABZU
Antiquia Lost
ARK: Survival Evolved
Astroneer
Battle Chasers: Nightwar
Battle Chef Brigade Deluxe
Battlefleet Gothic: Armada
Bomber Crew
Bridge Constructor Portal
Broforce
Brothers: a Tale of Two Sons
Book of Demons
Clustertruck
Crackdown 3
Crosscode
Die for Valhalla!
Disneyland Adventures
Everspace
Fez
Football Manager 2019
Full Metal Furies
Gears of War: Ultimate Edition for Windows 10
Gears of War 4
Guacamelee 2
Halo: Spartan Assault
Halo: Spartan Strike
Halo Wars: Definitive Edition
Halo Wars 2: Standard Edition
Hatoful Boyfriend
Hellblade: Senua's Sacrifice
Hello Neighbor
Hollow Knight
Hotline Miami
Imperator: Rome
Into The Breach
Lichtspeer: Double Speer Edition
Forza Horizon 4
MARVEL VS. CAPCOM: INFINITE
Momodora: Reverie Under the Moonlight
Metro Exodus (Windows)
Mindzone
Moonlighter
MudRunner
Mutant Year Zero: Road to Eden
Neon Chrome
Old Man's Journey
Opus Mangum
Ori and the Blind Forest: Definitive Edition
Orwell: Keeping an Eye on You
Oxenfree
Pony Island (Daniel Mullins Games)
ReCore
Rise of Nations: Extended Edition
Rise of the Tomb Raider
Rush: A Disney-Pixar Adventure
Ruiner
Samorost 3
Sea of Thieves: Anniversary Edition
Shenmue I & II
Silence — The Whispered World 2
Sinner for Windows 10
Slay The Spire
Shoot n Merge 2048
Smoke and Sacrifice
Snake Pass
State of Decay 2
SteamWorld Dig 2
Sunset Overdrive
Super Lucky's Tale
SUPERHOT — Windows 10
Supermarket Shriek
Surviving Mars — First Colony Edition
Riverbond
Tacoma
Titan Quest Anniversary Edition
The Banner Saga
The Banner Saga 2
The Banner Saga 3
The Flame In The Flood
The Gardens Between
The Messenger
The Stillness of the Wind
The Surge
The Turing Test
Thimbleweed Park
Thumper
Tyranny Gold Edition
Valkyria Chronicles
Vampyr
Void Bastards
Wandersong
Wargroove
Wasteland 2: Director's Cut
West Of Loathing
Wolfenstein II: The New Colossus
We Happy Few
Wizard of Legend
Zoo Tycoon: Ultimate Animal Collection
Игры, которые будут доступны по подписке позднее:
Age Of Empires: Definitive Edition
Age Of Empires II: Definitive Edition
Age Of Empires III: Definitive Edition
Ashen
Battletoads
Gears 5
Gears Tactics
Halo Infinite
Halo: The Master Chief Collection
Ori and the Will of the Wisps
Нет сообщений
Отвечать в темах могут только зарегистрированные пользователи. Вход • Регистрация.